The Appalachian Trail is one of the United State's greatest trails. It runs from Springer Mountain in northern Georgia to Mount Katahdin in Maine, totaling around 2,200 miles.
Hikers typically choose one of these starting points and finish at the other. Section hiking is also popular as this allows the hiker to break up the trip over time. If hiking from start to finish, one can expect to finish within 6 months.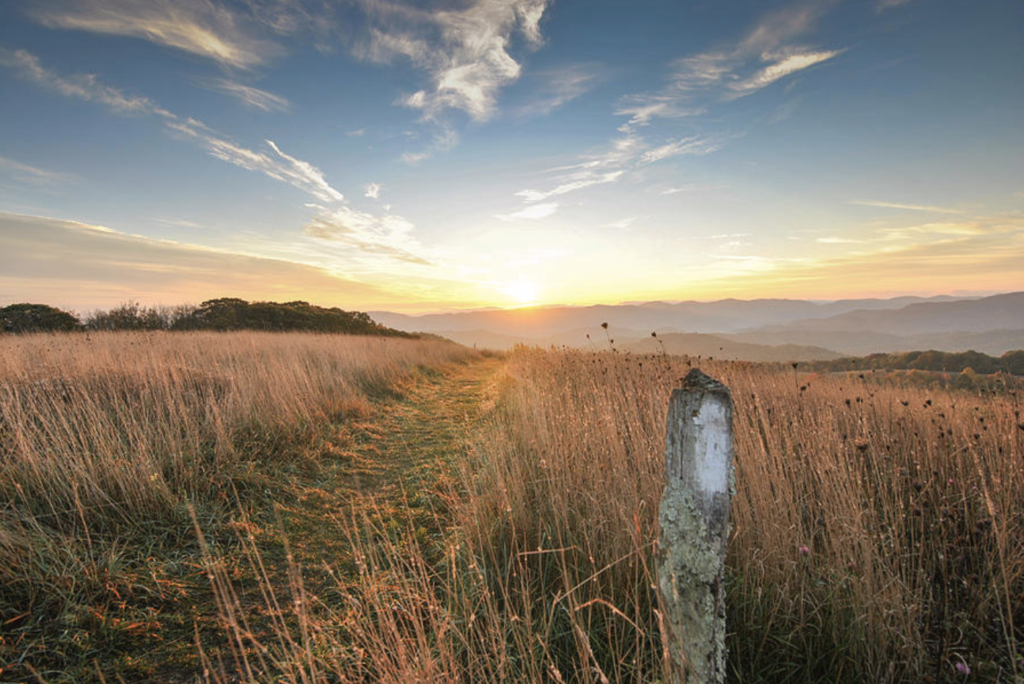 This of course varies greatly depending on experience and overall goals. Goals define what type of hiker you want to be and can make or break the experience.
I am not intending this to be a complete guide but just an icebreaker for the uninitiated. Here are a few points to consider if you want to hike the Appalachian Trail.
Where Do I Begin?
Planning is one of the biggest components of hiking the Appalachian Trail. That's not to say everything must go according to plan (where's the fun in that). But it's good to start with one. One must consider:
Average miles to cover in a day
How to fill up on food
Towns to rest in/visit
Gear needed
Where to start
Overall Goals
Mileage and Food
Determining average mileage per day can help determine where you sleep for the night, what places/towns to take a 0 mileage day ("0 day") for recovery, and how much food you need to carry.
Trail guides like The A.T Guide by David "Awol" Miller break down distances for just about every key point along the trail. Advising mileage from one shelter to the other, along with recommendations for water and food re-fill, this guide is wonderful.
Filling up on food can be done via those towns or stores passed by along the way. Setting up mail drops is also a popular way of re-filling food. You can set out all of your food beforehand, pre-pack/label it, and have a friend or family member ship them out as needed.
Starting Point
Determining your starting point determines what time of the season you will start. If going northbound (or NOBO), you would start in Georgia around April to get the most out of the warmth but be able to finish before Katahdin closes in the fall/winter. If going southbound (or SOBO) starting in early summer is generally best as fall/winter is not as bad in Georgia as it is in Maine.
Gear
You don't need to have the latest and greatest gear for the Appalachian Trail. But it does need to be dependable and serve a specific purpose. REI is great for big-ticket items, but Dick's Sporting Goods and even Walmart can provide effective gear.
If you are ok with some extra weight on your back to make your trip as comfortable as possible, an external frame pack may work best for you. These can be picked up used or rather cheap at Wal-Mart/Dick's Sporting Goods. As opposed to an internal frame pack which would be more expensive, but lighter weight and form-fitting.
Sleeping bags could be picked up cheap, but understand one gets what they pay for. Luckily most Appalachian Trail hiking is in the summer, so a 15-degree expensive down bag will not be necessary. And keep in mind if you start hiking in March/April in Georgia, you could be getting snow and chilly nights.
A tent is one item you shouldn't skimp on. This will be the backbone of your gear (along with your food of course). Shelters can be used a lot but they can fill up and you might not always be able to make it to one.
If you find yourself regretting your gear decisions early on Gear shops such as Mountain Crossings at Neel Gap close to the start in Georgia love to help upgrade and make recommendations.
I will be publishing a more in-depth article shortly for gear.
Goals
Setting up goals can help determine what kind of hiker you want to be. When on the Appalachian Trail it's best to "hike your own hike." Doing what's comfortable for you and not comparing yourself to others.
You can choose to hike low mileage, stop in every town, take countless "0 days" and enjoy every inch of the trail. Or you can blaze through the trail with ultra-light gear, use recovery days just to avoid death, and eat nothing but food picked up from 7-11. You do you.
Keep an eye out for future posts diving further into detail. I will update this post with the necessary links.