Growing up in Chesterfield VA I always found myself in one of the many great parks there. Playing little league baseball, running trails for cross country or walking around with family and friends. Here's a list of my favorite Chesterfield VA parks so you can jump in on the exploration as well!
A List Of My Favorite Chesterfield VA Parks
Rockwood Park
Rockwood Park was one my favorite parks growing up in Chesterfield. They have a lot of basketball courts, playgrounds as well as paved trails for walking and running. But they also even have some pretty decent trails for hiking and trail running.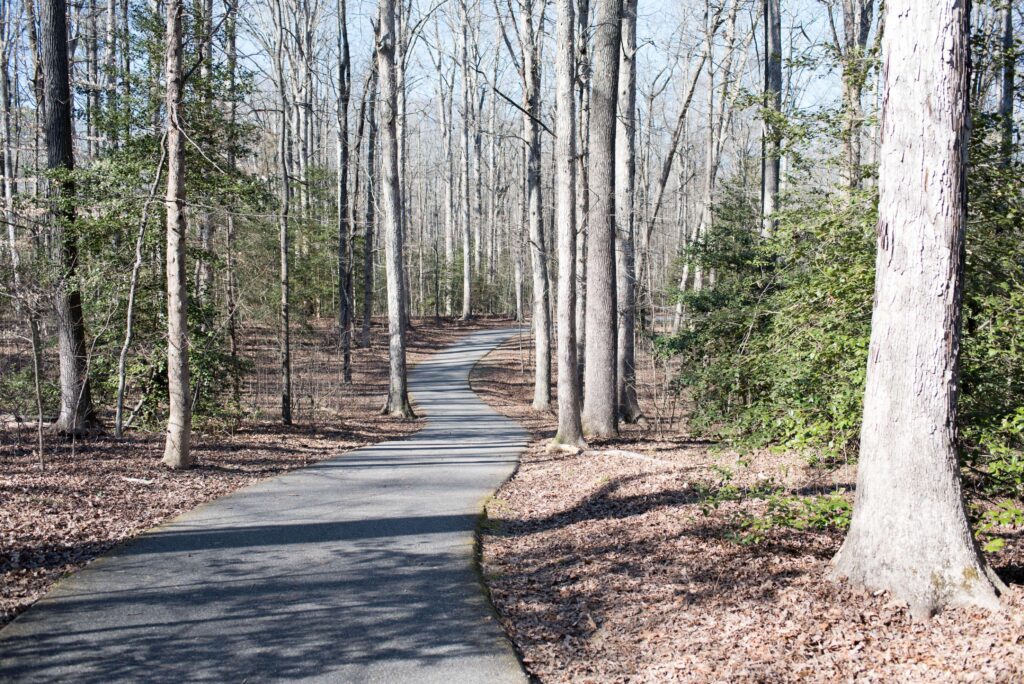 You generally start off on the paved section of the trail depending on where you are in the park, but eventually there's a number of paths that lead to the trails. These trails run beside a pretty big pond. Watch out for snakes in the summertime!
Some key features of Rockwood Park are:
Walking trails (5.5 miles)
Baseball/Softball fields (7, lighted)
Basketball courts (3, lighted)
Pickleball courts (8, lighted)
Ruff House Dog Park with off-leash dog runs.
Henricus Historical Park
Another park rich in history. Per their website, Henricus Historical Park "is an example of a public/private partnership funded by the Henricus Foundation, Chesterfield County, and Henrico County that was formed to provide citizens with the opportunity to participate in educational programming and recreational activities through living history and outdoor activities."
They offer a lot of different programs, but also have great walking trails and scenic views. There are admission fees to visit the museum; currently set at Adults $10, Children (ages 5 – 12) $8
Children (4 and under) Free.
Some key features of Henricus Historical Park are:
Living history demonstrations
Recreational activities
Walking trails
Observation tower with views of the James River
Harry G. Daniel Park at Iron Bridge
This was another park I visited a lot growing up. Primarily for little league baseball, but also for some of my brother's soccer games. They have a ton of baseball fields, 14 to be exact.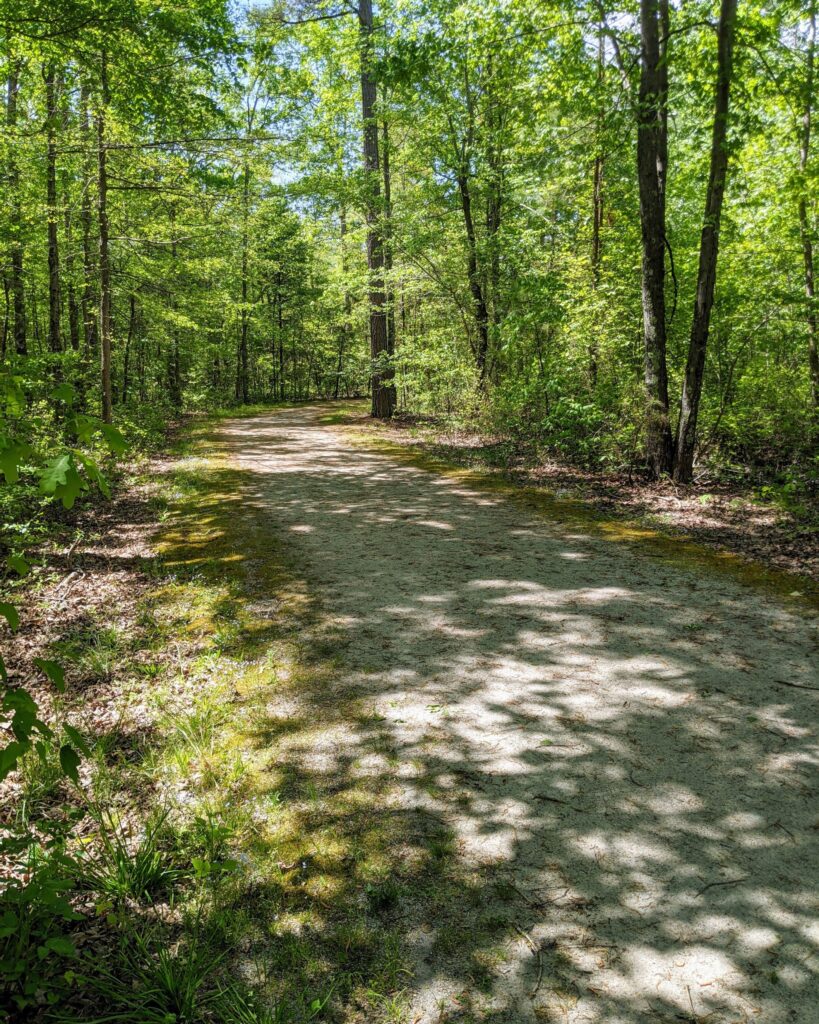 They have nice walking trails along with some dirt paths for running.
Some key features of Harry G. Daniel Park are:
Basketball courts (2, lighted)
Handball/Racquetball courts (2, lighted)
Picnic shelters (5)
Soccer fields (5 total, 1 lighted)
Walking/Therapeutic fitness trails (2.1 miles)
Pocahontas State Park
Pocahontas is huge! There's a lot of different walking, hiking, biking and running trails to choose from here. I used to run cross country races there in high school and still often go out there.
I really like the Beaver Lake Trail, about 2.5ish miles long with beautiful views of Beaver Lake. But there's much more. Check out their site/map for the complete list of information, as well as entrance fees.
Mid-Lothian Mines Park
A very photogenic park with many great walking paths, "green tunnels" and a lot of history. Mid-Lothian Mines Park makes for a great spot to take a lunch-walk break in the middle of the day, or even a family session with your favorite local photographer.
That favorite local photographer being me for a few friends of mine. I've been out here a bunch for pictures. The "green tunnels" aka natural tunnels formed by the green canopy above walking trails, make for great backdrops.
The park even contains Loch Lothian. A beautiful pond filled with largemouth bass, bluegill, and black crappie.