Hiking is a fun and adventurous way to explore the great outdoors by itself. But, you can always spice things up a little bit and bring along a few extra non-essentials. Here are some fun things to bring on your next hike that will make the journey even more enjoyable!
1) A Friend
I'll plug in the obvious here. But a friend or multiple friends can always make for a great hike. Each of the below items will also be made better with said friend.
Not to mention having a buddy along with you on hikes can help in case of an emergency.
2) Camera
Something I'll always have with me. A camera can help capture memories of the amazing scenery, wildlife, and fun times had with friends.
I typically carry the Fujifilm X100F with me but just about any camera can work. The Sony A6000 would be another great option.
Use the Peak Design Capture Pro to clip the camera onto your backpack strap for easy and quick access.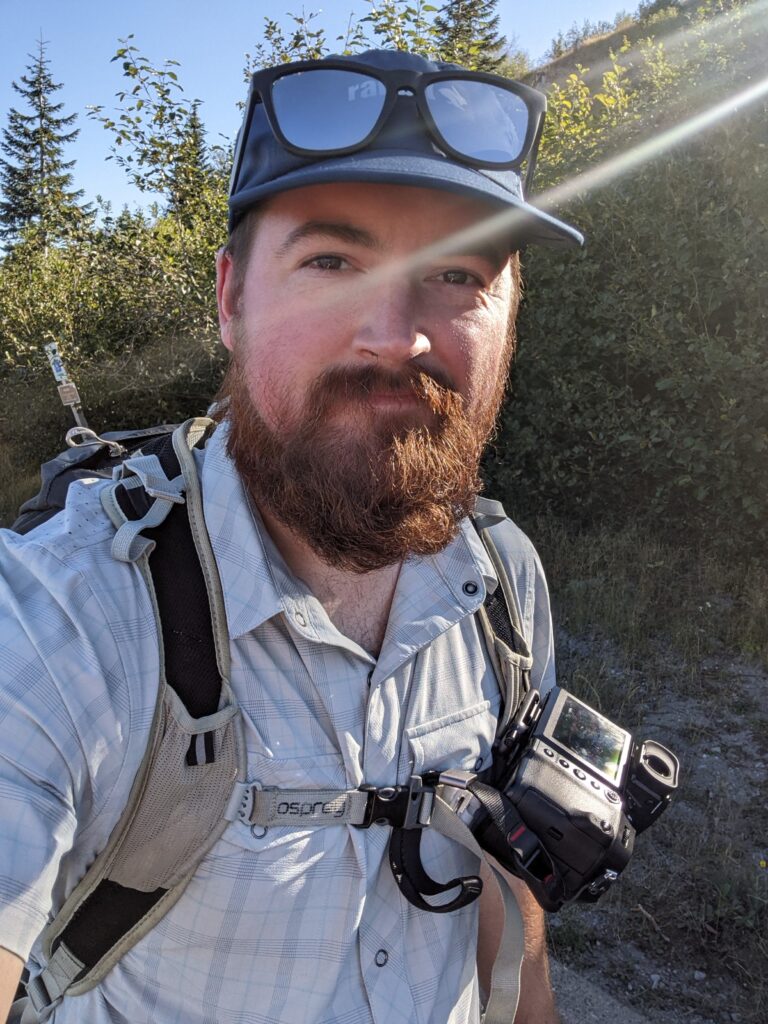 Or maybe you want instant memories while hiking. Try a Fujifilm Instax camera to see all those memories on the fly. Simply snap the shot and give the prints a few minutes to develop. Just be careful when stashing the prints away in your pack. Don't want to damage them or get em wet.
3) Fishing Pole
Plan your hike around some great fishing spots. Hike a few miles to the spot, fish for a few hours, then hike back or camp out for the night. Maybe even prep and eat your catch while on the trail.
Just be sure to follow all local and state guidelines and get any necessary permits.
Use this article to find some of the best backpacking fishing rods.
4) Games
Board games, card games, and whatever other kinds of games you can think of. These will all make for an exciting outdoor adventure, especially if some friends or family join you.
I played a ton of Monopoly Deal one summer a few years ago. Something you might not want to challenge me at. Got pretty good at it.
Here are a few other interesting game ideas.
5) Wood For Whittling
This is a fun one!
If you're feeling creative, grab your pocket knife and snag some wood around your campsite or bring it along with you and make some fun sculptures.
Try to make a bear, a duck, or even a spoon to use for dinner that night.
Just be sure to keep your fingers away from the blade. Don't need any unexpected trips to the hospital or to crack open that fresh emergency first aid kit.
6) Guitar or Ukulele
If you know how to play an instrument, bring it along!
You can use it for fun sing-alongs around the campfire or just play it on your own.
Just be mindful of other people in the area. Whether you're really good or even just ok, not all may appreciate you jamming out and messing up their outdoor experience.
7) Binoculars
Start a new hobby while enjoying hiking and get into bird watching. Or just wildlife in general.
Use these to get up close and personal with the animals you spot while hiking without disturbing them.
Create a journal or log to note what animals you saw and where. Would be cool to go back and reference this later down the road.
Check out these compact binoculars that won't take up too much space in your backpack.
Wrapping Up
This should give you a great start on fun things to bring on your next hike. With any luck, these items will make the journey even more enjoyable and memorable!