If you've been hiking for a while, there's a good chance you've thought about or actually decided to bring a nice camera with you. One that could help capture the moments a bit better than your phone's camera. Don't get me wrong, pictures from phones nowadays can be quite impressive but they likely don't hit the same as one of them legit cameras.
As a photographer, I've carried a camera with me hiking on most trips. I may have started carrying my workhorse Nikon DSLRs but I eventually moved on to carry a much smaller camera. One that has recently found new life and a mainstream audience on TikTok. But with those already in the know, the Fujifilm X100 series is an easy camera to fall in love with.
I have the 4th iteration of the camera, the Fujifilm X100F. And although it's a few years old and was replaced by the X100V, this little camera can still kick serious butt. I definitely have a little obsession with it. It's so fun to shoot with and has such great image quality.
Here I break down a handful of reasons for loving my Fujifilm X100F and why I think it's a perfect camera for hiking. And travel in general.
1) Perfect Size For Hiking & Travel
The X100F is perfect for hiking & travel, it can easily fit in your backpack and even your pants or jacket pocket.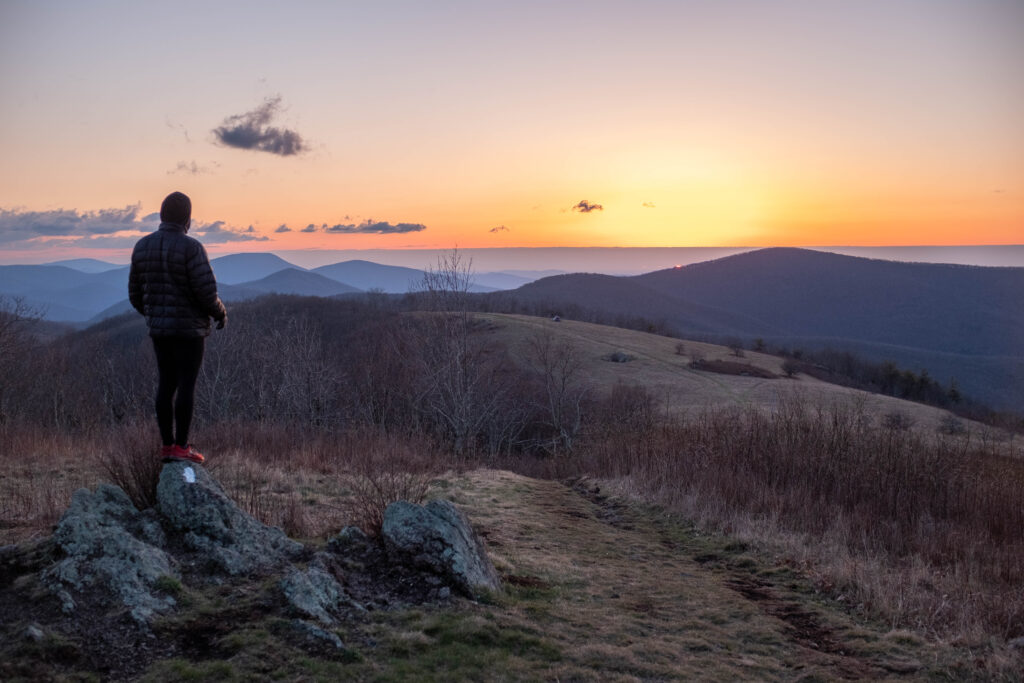 The X100 series has a fixed prime pancake lens. Meaning the lens doesn't attach, you can't change it out, it's super tiny and it doesn't zoom. This means you don't have to or even think about which lens to carry. Although some might prefer a wider lens for landscape photography, the fixed lens is just wide enough to keep most happy.
I personally love prime lens and their simplicity. It can even help you be more creative when trying to compose your shot.
2) Discreet, Low Key Design
The Fujifilm X100F is really discreet. A lot of people think it's an old film camera and are not often as intimidated by it as they would be with a big zoom lens.
This helps it perform well as a street photography camera, but also anytime you're taking pictures of people. This includes hiking and camping trips.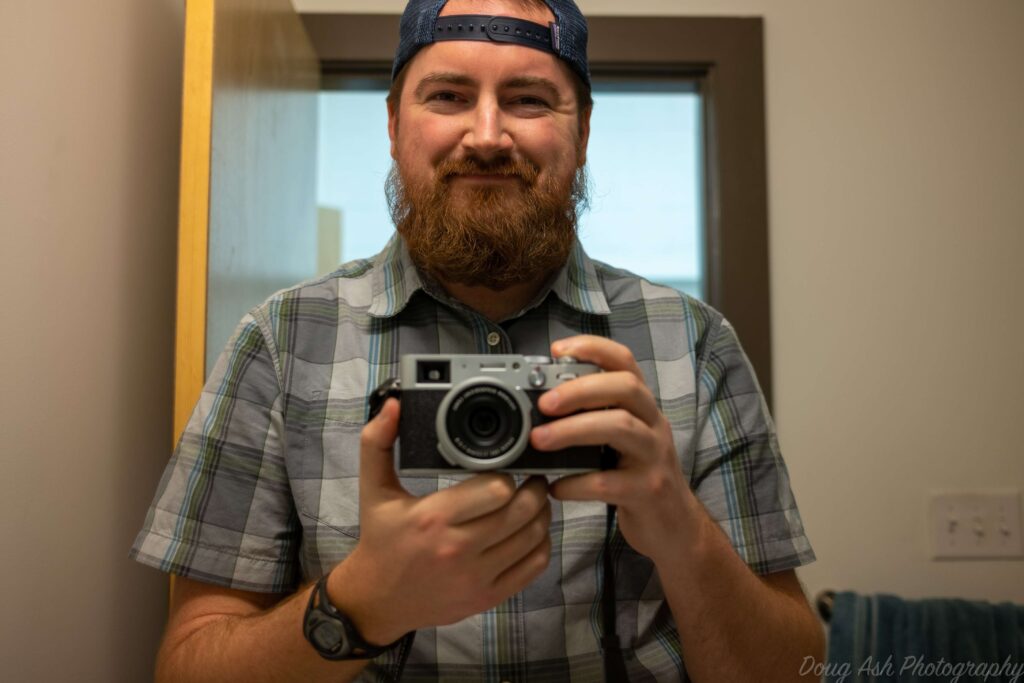 Maybe you are documenting your journey on the Appalachian Trail, and pulling out this little camera is a lot more inviting than a big camera. It might even be a good conversation starter once people realize it's digital and not a film camera.
3) Fujifilm's Color Science
Another reason is the color science behind Fujifilm cameras. The images are superb! It does really well at sunrise and sunset.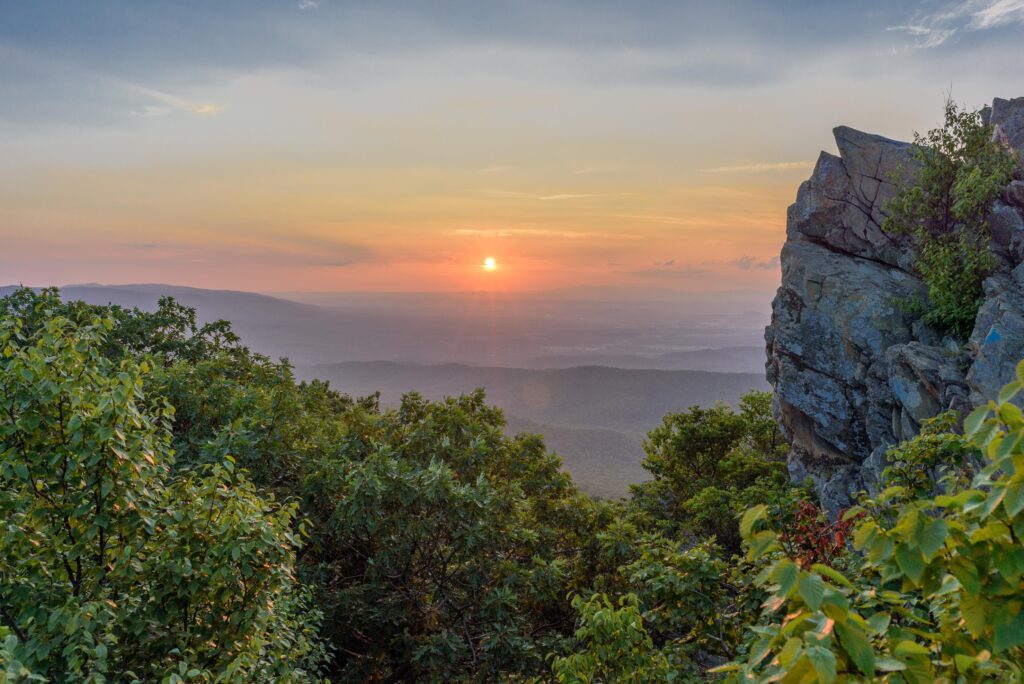 I love the way greens, yellows, blues, and red look in Fujifilm images. Plus the camera absolutely crushes skin tones!
It doesn't have amazing dynamic range but it still looks great at high ISO. Here's a shot from a camping trip a few years ago for my birthday.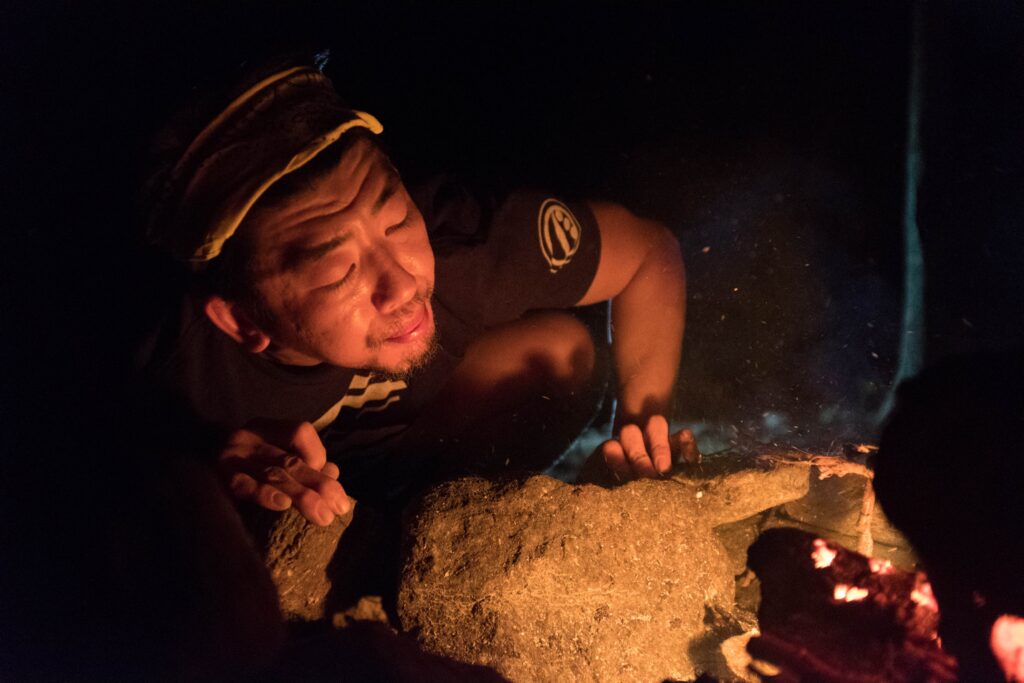 4) Manual Controls
Next, we've got the ease of changing camera settings via its manual controls. There's something about the "click click click" when setting the ISO, aperture, and shutter speed. No fuss. Nice and simple.
I love the aperture setting ring. Something I probably use the most for the X100F. It's built around the lens so your hands are pretty much already touching it during the shot. So it's super easy to adjust.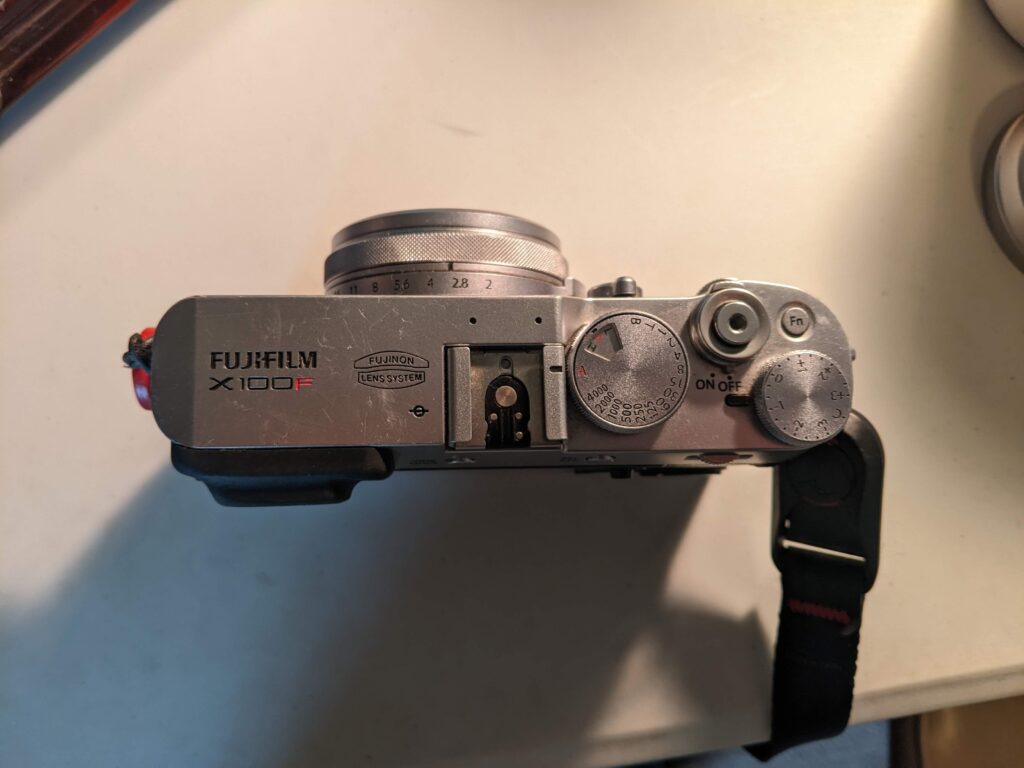 I mostly hang around at the f/2.8 aperture as I found anything below that can be a little soft. Sometimes I venture up to f/5.6 or f/11 for those beautiful landscape vistas.
5) Built-In ND Filter
Another big reason is the built-in ND filter. Which actually cuts down on some of the sunlight coming into the camera. If you're trying to capture portraits of your hiking buddies in bright light the built-in ND filter will help make that shot possible.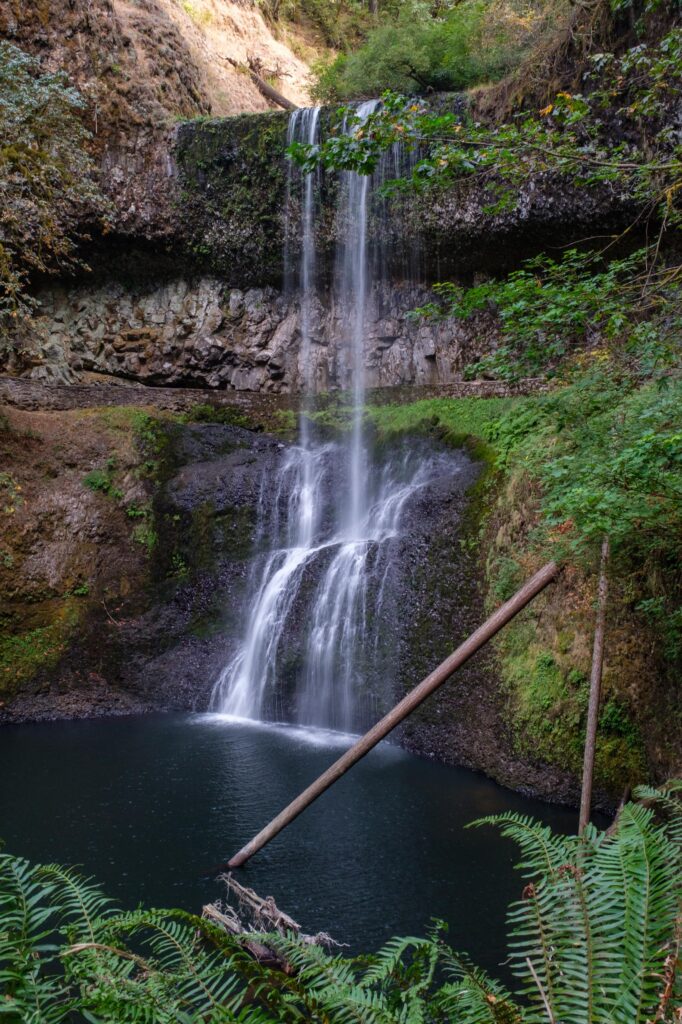 It can also be used for long-exposure work. Might not have many light trails out in the mountains, but if you want a shot with all the clouds blending together to show movement, a built-in ND filter is perfect for this. Also perfect for waterfalls! Like the one above from the Trail Of Ten Falls Trail in Silver Falls State Park, Oregon.
6) Film Simulations
Another reason for my Fujifilm obsession is their ability to use Film Simulations in camera. These images mimic the look of specific popular films from Fujifilm's past. These are saved in JPEG so you're not able to edit the file as much as RAW, you're essentially stuck with what you shot. Similar to film.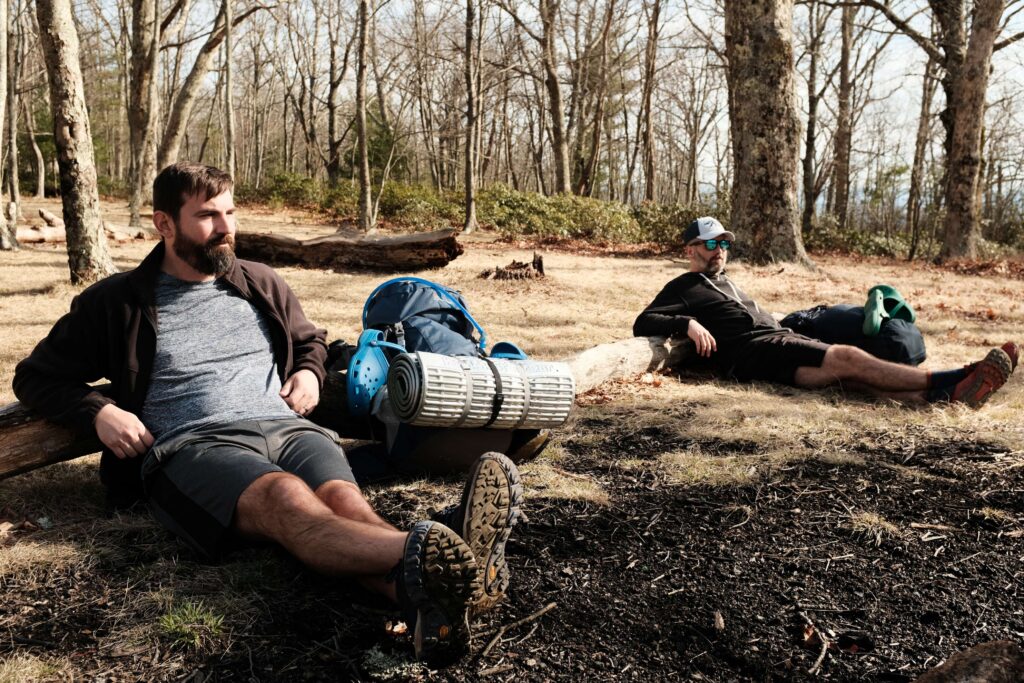 Also, because these images are saved in the camera as JPEG, you can easily transfer the images straight to your phone for Instagram or other social media using the Fujifilm App.
I've found I cycle between a few different simulations, a black & white Acros recipe, a Porta 400 option, and the X-trans III "original" option listed on this page.
Fujifilm even allows you to shoot both in JPEG & RAW. Meaning you can do the whole film-mimicking thing, but also still have the original RAW file to play with in your favorite editor.
Wrapping Up
The camera might be a little harder to find these days. But not quite impossible. The newest iteration X100V has a few improvements and will be a little easier to track down if you're interested in purchasing one.
If you can't track down any of the X100 series, most of Fujifilm's other cameras have a lot of the same features. But instead of a fixed lens, you will have to purchase a separate pancake lens to get the smallest form factor possible. You can also check out the Ricoh GR IIIx. A point and shoot camera that's pretty comparable to the X100 series.
It's a blast shooting with the Fujifilm X100F. It inspires you to capture more and want to share your experiences. Bringing that camera along when hiking and camping boosts an already great adventure. It's worth experiencing yourself!