Most definitely!
Per Merriam-Webster, hobby is defined as
: a pursuit outside one's regular occupation engaged in especially for relaxation

Writing is just a hobby of his.

Her hobbies include gardening and bird-watching.
Or hiking is a hobby of their's. They enjoy hiking on the weekends about once a month. It helps them get away from the day to day grind. Sometimes its a short hike, sometimes it's an overnight trip. It doesn't matter.
After settling the definition, lets jump into some why it's a great hobby to have!
5 Reasons It's A Great Hobby To Have
Hiking is a great hobby for people of all ages and abilities. It's a great way to get outdoors, explore new places, and get some exercise. Plus, it can be relatively inexpensive and doesn't require a lot of equipment.
1) It's A Great Way To Get Outdoors & Melt Away Stress
Breath in all that fresh air!
Hiking is a great way to get outdoors, scope out some beautiful views and get check out new cool random places.
Use AllTrails either as an app on your phone or online to find hiking trails near you. If you're not near the mountains or can't quite make it out there for the day, check out what's local for you. There might be a cool little park that's got a nice walking path along the river or something like that.
And better yet, according to a review done by J Thompson Coon et al. exercising outdoors was associated with greater feelings of revitalization and increased energy, as well as decreases in tension, confusion, anger, depression when compared to exercising indoors.
So you also watch those stress levels fade off into the distance.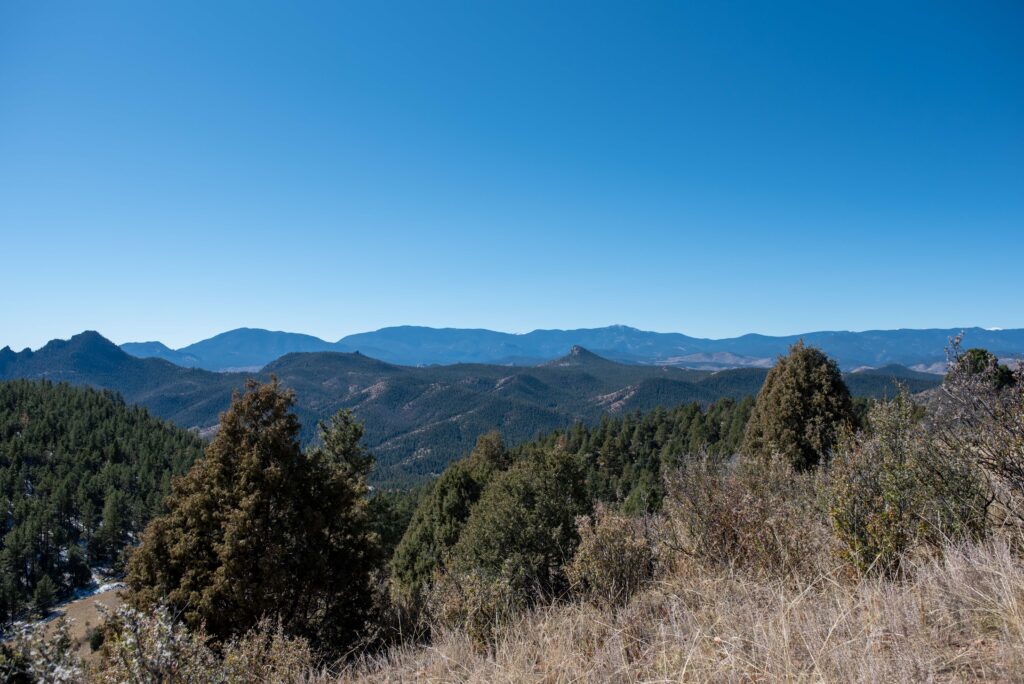 2) Hiking Can Be Relatively Inexpensive
Hiking itself doesn't really require any special equipment. Once you start staying overnight and camping, that's where the gear comes into play.
But for hiking itself, especially as a relaxing hobby, you can do it in clothing you already wear everyday. Yes, athletic apparel might be a little better if you have it for breathability and easier movement. And maybe some hiking footwear for protection and ankle stability. But it's not 100% absolutely necessary.
It wouldn't be a bad idea to have a backpack to carry some water, snacks and maybe a jacket in case it's gets chilly at a mountaintop. But that could even be a school backpack or your kids drawstring bag.
3) It's A Great Way To Get Some Exercise
Movement is necessary day to day. Get up, get moving, get those steps in!
Hiking is a great hobby to help you with that. Stepping over rocks, roots, or even climbing over fallen logs. It all adds up.
Not to mention hiking that huge hill to get to that wonderful view at the top. You're gonna have some epic looking legs after a while.
4) You Can Combine It With Other Hobbies
Other hobbies like photography, painting, or even trail running can benefit from hiking. When I go out hiking, I always carry one of my cameras with me to capture the scenery. It's lead me create some beautiful work and helped me further refine my eye for landscape photography.
Although it could be said that my photography is more than a hobby at the moment, it definitely started as one. One that I began to excel and and enjoy more while hiking.
The same can be done with painting if that's another hobby of yours. Hiking can provide some inspiration for you next piece of art. You can even take your supplies with you and create your masterpiece up on top of the mountain.
And yes, I find trail running to be a great hobby for me. It helps me relieve stress and be more present. And any days I'm hiking, it counts a cross-training day for running. My body greatly benefits from both.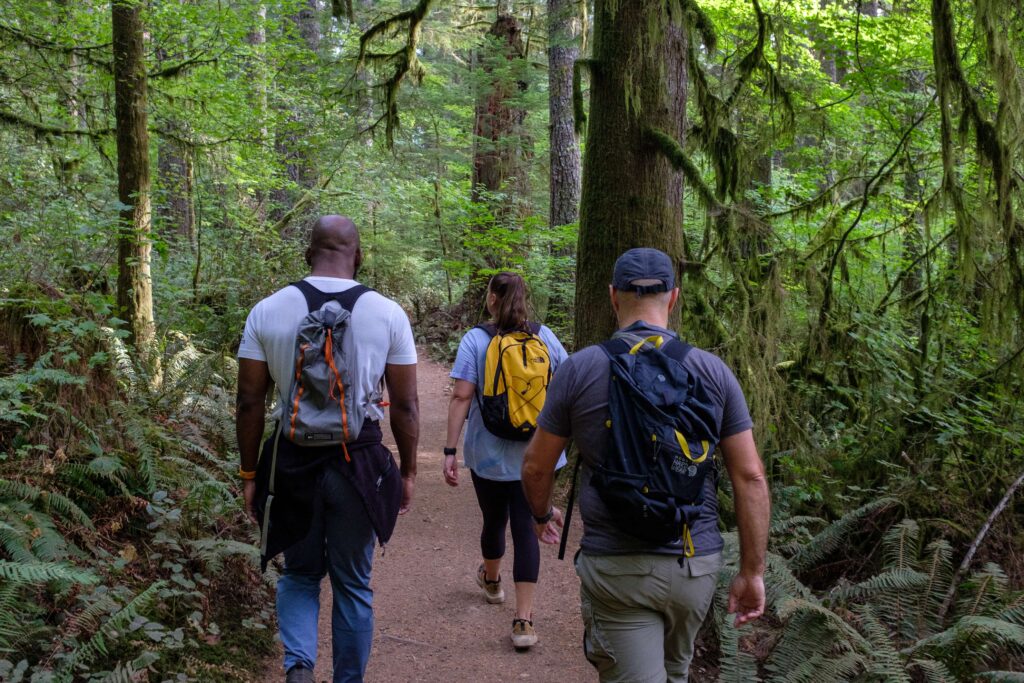 5) It's A Perfect Opportunity To Spend Time With Friends And/Or Family
Hiking can be an awesome way to hang out with friends and family. Just be sure to pick trails or paths based on their fitness level. You don't want them struggle-bussing as soon as you hit the first incline.
I spent a birthday weekend out at Three Ridges along the Blue Ridge Parkway with some buddies a few years ago. We hiked 4 or 5 miles in, found a sweet campsite near a creek, took a quick swim, made dinner, had freeze dried ice cream sandwiches to celebrate, slept, then hiked the 5'ish miles back. Lots of fun and memories made on that trip.
Use Meetup to find online groups and events where you can meet other similarly minding individuals. Then go get some hiking in.