Quick post here, but I've recently found a new favorite running, hiking and weekend beers shirt. Enter the Rabbit High Country SS. A quick dry, button down shirt from California based running apparel company rabbit.
Why I Love The Rabbit High Country SS
Just look at the shirt.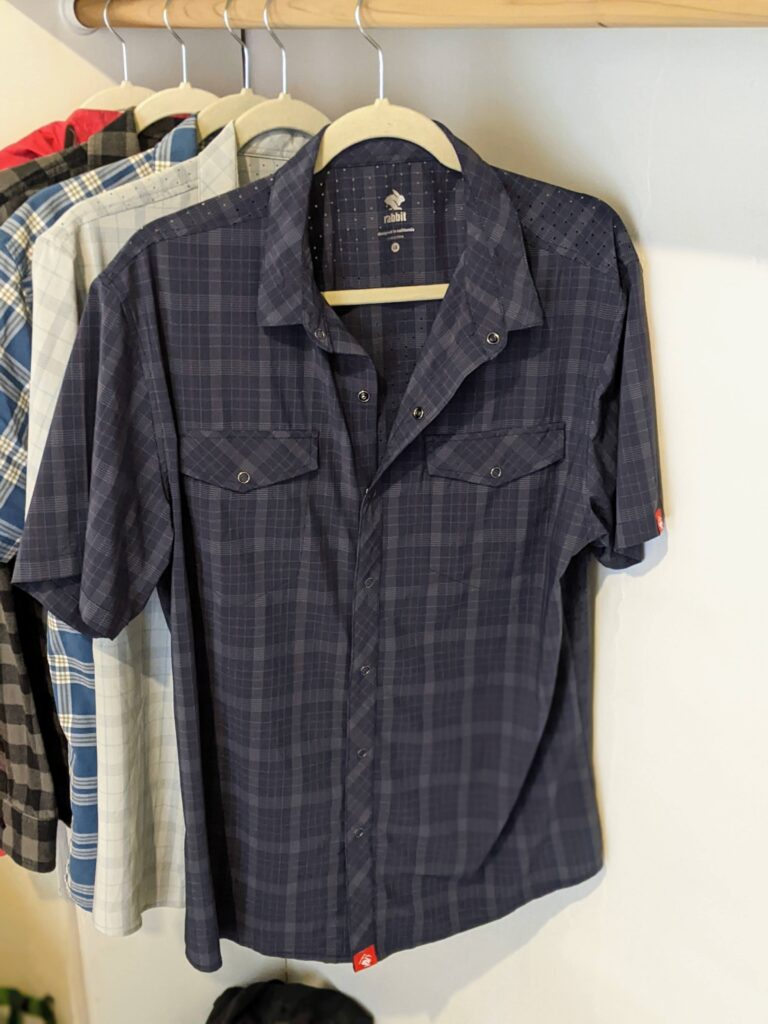 Looks sweet by itself doesn't it?!? Don't mind me though. I'm just slightly obsessed with flannel, plaid or near-plaid button down shirts. Long sleeve, short sleeve, whatever. I have a bunch of them.
But now I've found one that excels in drying quickly, being super light, looking great and fits just right.
I now have two different colors and am waiting for whatever color they release next. Probably next spring. The colors released so far have all been pretty cool, but most don't seem to be available long. I know the original blue color, shown below, sold out quickly when it first became available. I had to jump on the 2nd batch. So I don't know if the newer colors sell out or don't quite sell as well so they change them frequently.
How It Performs
Besides the previously mentioned looking great part, this shirt does also perform really well. The synthetic make of the shirt breathes and drys really quickly. The perforated back further helps this without looking odd or out of place when wearing casually.
The buttons can be undone quickly if you do find you need a little more ventilation. Just watch out for collar bounce if you go this route. I don't find myself needing to do this often though.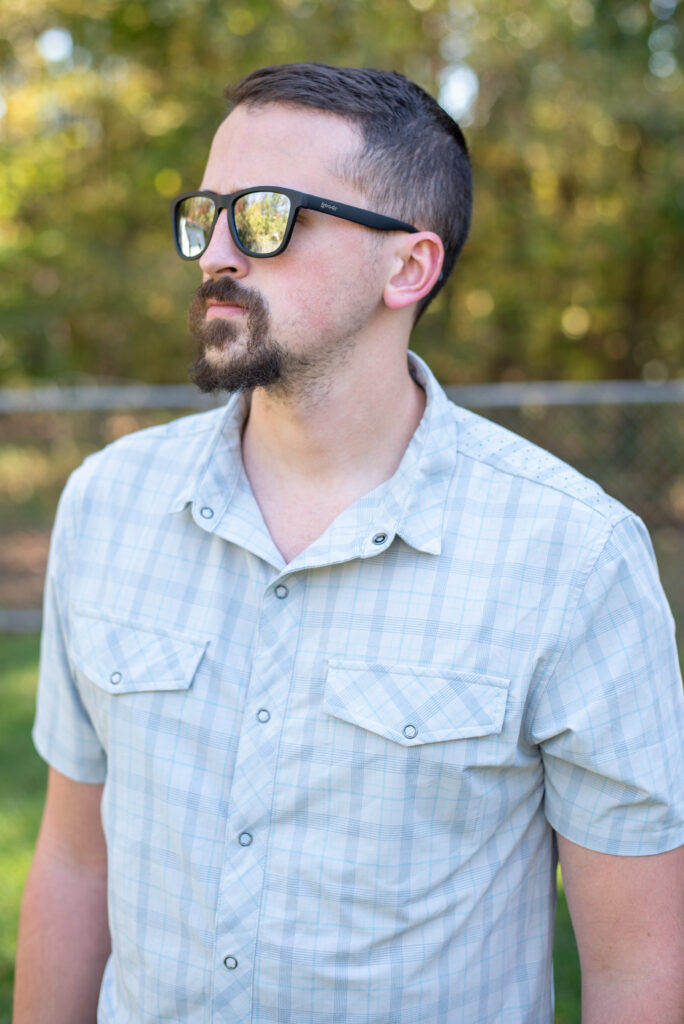 Specs & Technical Details
Taken directly from rabbits listing for the shirt. Here are the specs.
88% recycled polyester & 12% spandex
Super lightweight & quick-drying
Relaxed fit
Shoulder width fits packs
Front metal snaps
2 front metal snap pockets
Perforated back panel
Machine wash cold, tumble dry low, don't bleach, mmkay?
Designed in California, made abroad
Where Can I Get Them? And Do They Come In Other Variations?
Online stores like Running Warehouse, Fleet Feet, and of course rabbit's own site.
They are offered in both Men's and Women's versions. In addition to the classic short sleeve, a long sleeve is available for Men. And a sleeve-less version is available for Women.