People hike for countless reasons. Some enjoy escaping the hustle and bustle of city life, while others appreciate the challenge of a difficult hike. Many find peace and solace in nature, and some even say that hiking has changed their lives for the better. In this blog post, we'll explore some of the reasons why people like hiking so much!
It's a great way to get some exercise
Hiking is a great way to get some exercise. It's a low-impact activity that can be enjoyed by people of all ages and fitness levels. And, it's a great way to get outside and enjoy the fresh air!
On average, a person can burn around 400-500 calories per hour while hiking. This number can vary depending on the weight of the person, the terrain, and the level of difficulty of the hike. Hiking is a great way to burn some calories and get in shape!
The scenery is beautiful and always changing
Especially in or around the mountains. I live in Richmond VA, so although I have a decent amount of trails around the river to visit. It does not compare to the Blue Ridge Mountains, so I often leave the office early on a Friday just to catch the sunset out there before spending the rest of the weekend getting some more hiking and camping in.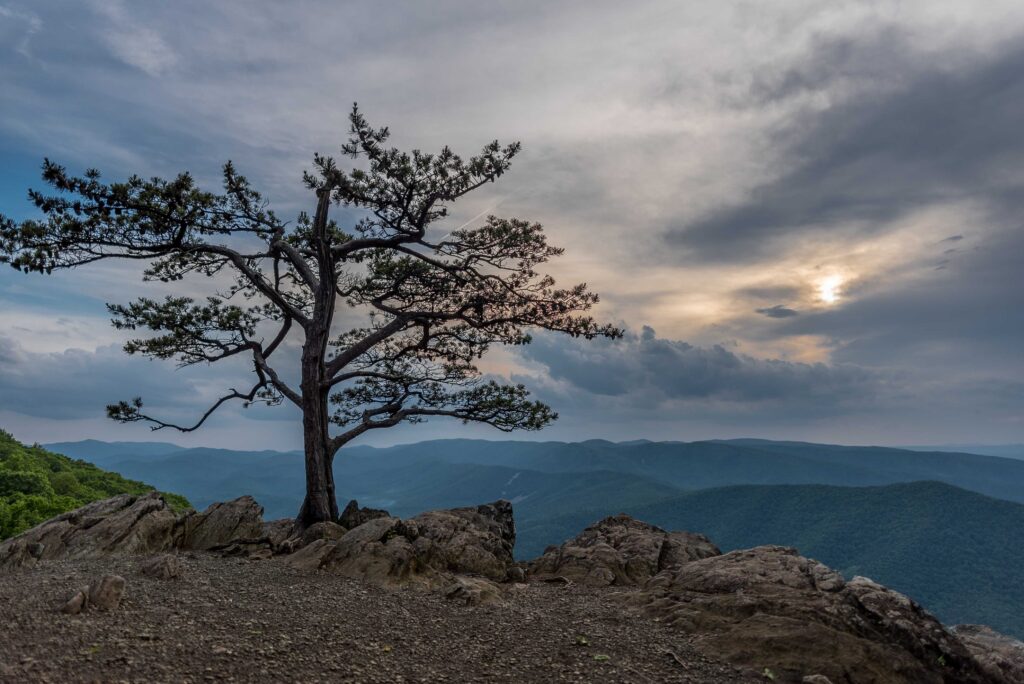 You can go at your own pace – there's no pressure to keep up with anyone
Hike your own hike! Means, you do you while hiking. If you want to stop every 5 mins to scope out the wildlife or count the orange lizards on the trail after a storm, you can do that.
Or if you want to just go. Race to the top of the mountain, after knocking out high mileage days so you could even get to that spot. I think it has something to do with the sense of accomplishment you get when you finally make it to the top of that mountain.
But again, if it's not your thing. Then do you. Enjoy it!
It's a great opportunity to spend time with friends or family
Hiking can be a great way to hang out with friends and family. Just be sure to pick trails or paths based on their fitness level. You don't want them struggle-bussing as soon as you hit the first incline.
I spent a birthday weekend out at Three Ridges along the Blue Ridge parkway with some buddies a few years ago. We hiked 4 or 5 miles in, found a sweet campsite near a creek, took a quick swim, made dinner, had freeze dried ice cream sandwiches to celebrate, slept, then hiked the 5'ish miles back. Lots of fun and memories made on that trip.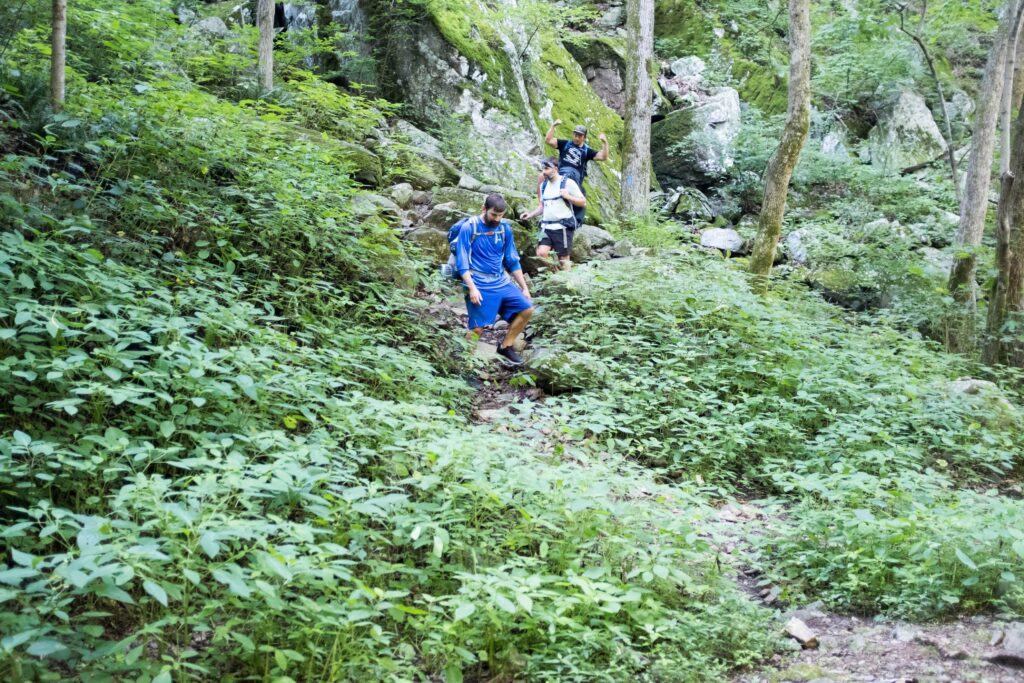 Hiking is a great way to learn about nature and the environment
When you're out on the trail, you can really take the time to appreciate all that nature has to offer.
You can learn about different plant and animal species, geology, ecosystems, and all that fun stuff! And, it's a great opportunity to teach others who may have joined you.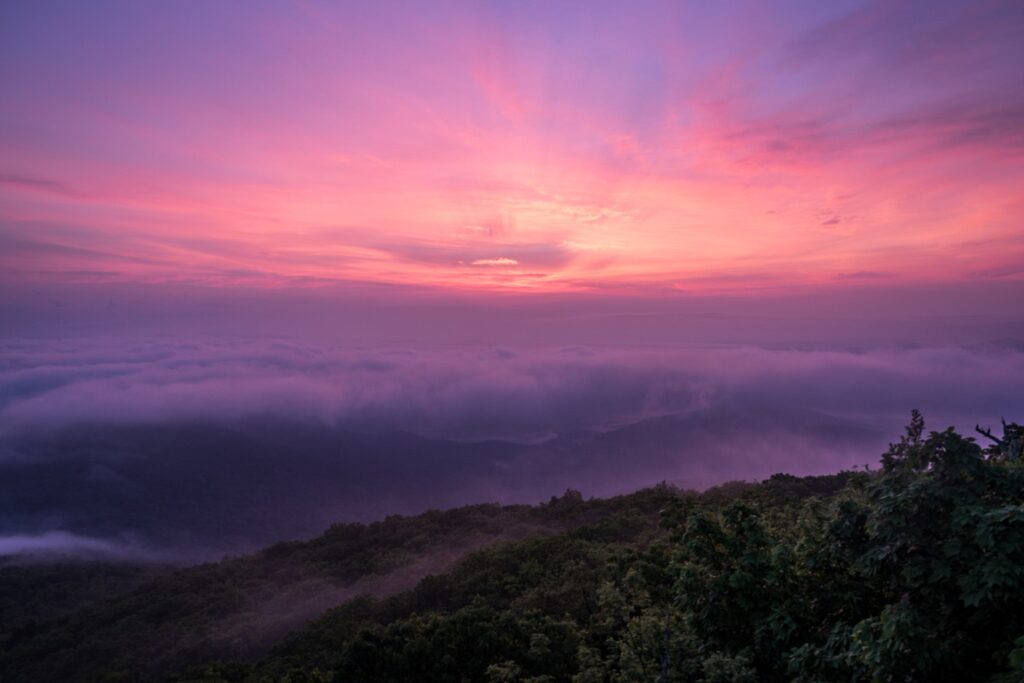 It may even lead to a new hobby or boost a current one
I bought my first nice camera the same year I got big into hiking I don't think that was coincidence. There were all these amazing views that I wanted to share with others. This was before I messed with Instagram, but I shared them on Facebook.
Over the course of a few years after continuing to hike and improve my photography skills, I started my own photography business. Everyone seems to enjoy seeing how I see the world on my hiking adventures. (I can't blame em)
You can put it on your Tinder, Bumble, Hinge, whatever profile so people continuously Google search for why people like hiking so much.
Here's the kicker. Maybe everyone simply does like hiking just so they can put it on their Tinder profile.
You'll never know unless you ask.