When you're out on a day hike, lunch is an important part of keeping your energy up. Here are some day hike lunch ideas for meals that are perfect for a day on the trail.
And lucky for you, day hiking gives you a lot of flexibility in what to bring and how. Trash isn't much of a concern nor how you pack your bag. The trash will be carried home or to the convenience store trash can after the hike. While your day bag will likely have a lot more free space when compared to an overnight camping setup.
Some Quick & Easy Day Hike Lunches!
1) Peanut Butter and Jelly Sandwich
A classic for a reason, this easy to make sandwich will give you the energy you need to power through the rest of your hike. Make one or two before you head the door and you'll be set!
2) Tuna Salad Wraps (or Chicken Salad)
You could prep the tuna salad beforehand just using mayo and relish. Or you can go fancy. Whatever suits you best. Throw it in a little container or zip loc baggie and bring tortillas to wrap em up and chow down come down lunch time.
The ones in oil have more calories in them so I like to grab a bunch of those. But there's also now StarKist Smart Bowls. I've been getting those a bunch.
There's a few different variations, but basically it's tuna, some type of grain, maybe some beans, veggies, spices, etc. One of my favorites is the Tuna Tomato Basil Barley & Beans one. It's a little more filling than just tuna salad.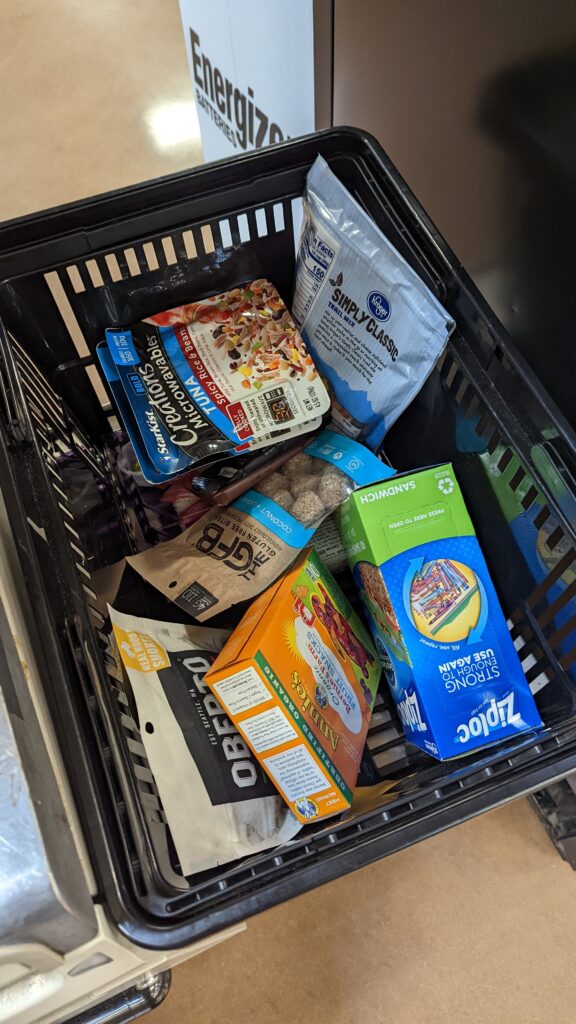 3) Hummus and Crackers or Veggies
This is a good one if you're looking for something lighter. You can buy hummus at the store or make your own ahead of time. It's easy to do and you can tailor it to your own taste. Then just bring some crackers, cut up some veggies or use some broken up tortilla pieces to go with it.
4) Canned Items
I typically frown upon carrying canned items during multi-day ventures because of the space they take up and trash they become after consuming.
But if you're only out for a day hike and don't mind the cans they can work out pretty well. This includes items like Chef-Boyardee, SPAM, sardines, Pork and Beans, soup, you name it.
But if you do decide to bring sardines, bring an extra baggies or two for the trash once you're done eating them. Don't want all that remaining fish juice & oil getting everywhere.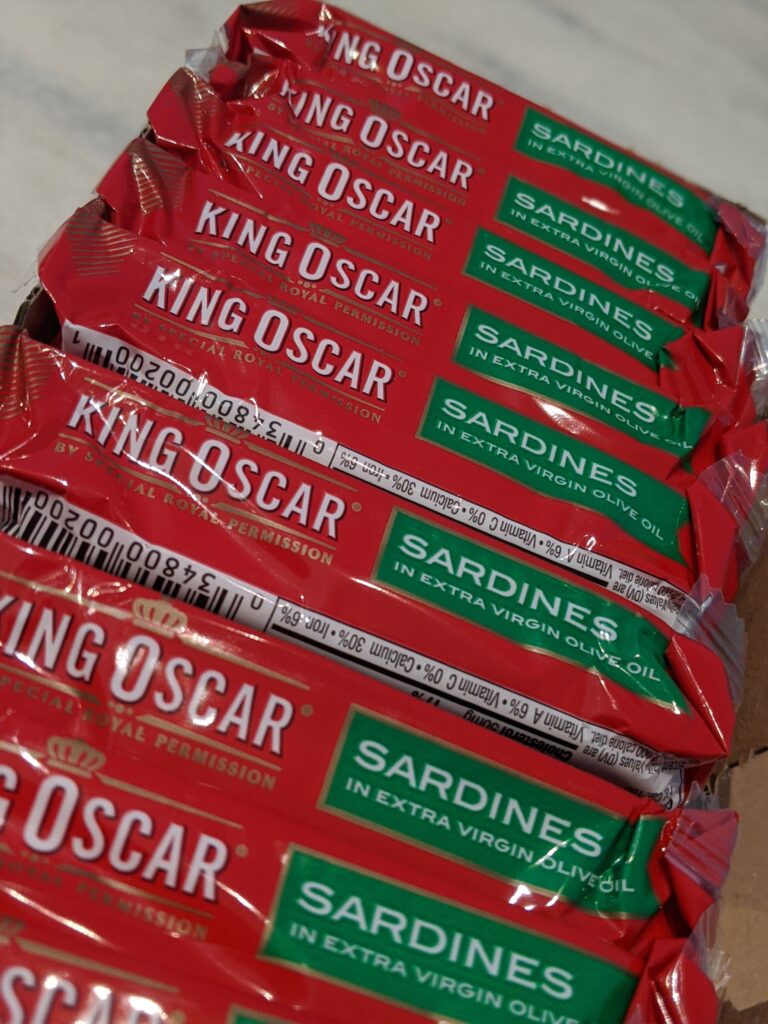 5) Fruit and Nut Butter
Another lighter option, this one is perfect if you're looking for something sweet. Fruit is always a great hiking snack. Maybe some apples or bananas. And adding some nut butter to it will help give you some protein and energy to keep going.
6) Dehydrated Meal
If you're ok with carrying a little stove and some extra water for lunch, dehydrated meals are a great option. Just boil the water, add to the meal and wait whatever time it requires.
Maybe you were walking around in REI scoping out new gear and came across an interesting flavor you wanted to try. Or you just love beef stroganoff and eat it every chance you get. (Typically my go, when I do dehydrated meals)
I normally stick to camping without a stove, but I do have one. So I'll break it out every once in a while.
7) Meat & Cheese Wraps
Grab yourself some summer sausage or other charcuterie style meats and some dry hard cheese for a meat & cheese wrap. I've used parmesan cheese in the past but cheddar is also pretty good here.
Purchase the cheese as a block, and cut out chunks along with the sausage for your wrap at lunch time.
According to this Oregon Dairy And Nutrition Council article, wrap your cheese in parchment paper while traveling. This allows the cheese to breathe and helps in retaining it's flavor. But with this being a day hike lunch, you should be able get away with a baggie or whatever else container you want to use.
Beef jerky is a pretty obvious choice for this list as well, so I'll just squeeze it in here. You could mix it in with the cheese via wrap if you like.
8) Pick Up Something Before Hand
I'm guilty of this quite often on day hikes. Especially when driving by a Wawa or Sheetz on my way out to the mountains. I'll not only grab coffee and breakfast there, but sometimes I'll even pick up a classic buffalo chicken wrap from them for my day hike lunch.
Add some chips and maybe a gatorade as well. If you got space for it. Why not? You're only out for the day. It'll be a nice little treat. Easily one of my favorite day hike lunch ideas.
9) Combine A Bunch Of Things
If you don't feel like doing much of any prep work or even picking up a Wawa wrap beforehand. Make a lunch out an energy bar, some oatmeal and maybe some trail mix. Or beef jerky, dried fruit and some trail mix.