Do you know someone who loves hiking, but seems to have everything they need for their next big adventure? If you're looking for the perfect gifts for hikers who have everything, look no further!
I've rounded up 13 of the some of my favorites, ranging from practical items that will help them on the trail to fun gadgets that may or may not prove useful but still be cool to own.
Let's Get Started On That Listicle!
A great piece of gear to have in the car at all times. You never quite know when they'll come in handy.
I once had to use mine while out on a 10 mile overnight hike into Harpers Ferry, WV on Halloween weekend. Me and my buddy anticipated rain with colder temps once we got the trail, but instead we were greeted with a beautiful snowfall once we got to the parking lot.
Not quite knowing what type of terrain we would come up against and how long the snow would last, I grabbed my Yaktrax.
Although I didn't quite need them during the hike, the bridge into the town was frozen over and I was slipping all over the place. Threw on my Yaktrax and I was good to go.
Just about anything from Snow Peak could make this list. They have a bunch of unique items. From seat cushions and seats to coffee making and kitchen utensils. Even a bunch of sweet chopstick sets.
The company also carries gear like tents, sleeping bags and other bedding items, but the hiker you're shopping for likely already has those items.
One of those great gifts for hikers who like coffee.
These quick and easy single-serve pour packets make it super easy to take out on the trails. Just tear, anchor, pour and enjoy. That's it!
They offer up various collections of flavors as well as a few bundles to make gift-giving pretty easy.
These are recommended in just about every gift guide on this website. And for good reason. They're excellent! And just in case your favorite hiker already has a pair or two, one can never go wrong with having more toe socks. I get a pair just about every birthday and Christmas. My family knows the sizing and type of toe sock by heart now.
Although made by a trail running company, this shirt is perfect for hiking! The Rabbit High Country SS Button Down shirt would be on every hiker's wishlist if they knew about it. It's still kind of a new thing.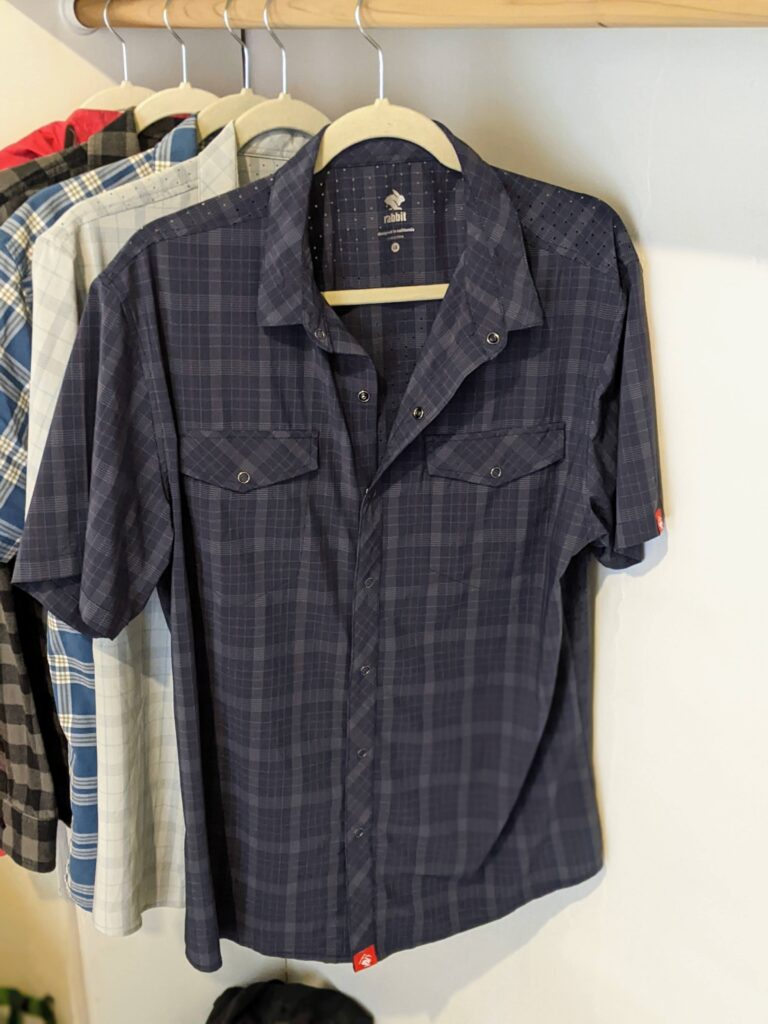 Released last year, the shirt seemed to sell out quickly and was hard to find. But then it was restocked, now a lot easier to find and now there are a few new colors!
This unique piece of gear would come in handy for anyone constantly out in rainy & wet conditions. The Alpaca Fleece Hoodie from Appalachian Gear Company is made to protect against the elements, and keep you warm all while still being super comfortable.
Check out their website for product availability, as they seem to sell often.
And if the hoodie is too expensive or you're not sure if your giftee really needs a new upper layer. They also have a beanie and other various clothing articles.
Just about every hiker has a way of cooking while out on the trails. Although it might not be their preference, they still have the stove. Someone like me, I prefer bringing dry food and not worrying about boiling water and waiting the time to cook my food…
But then there are meals like Gastro Gnome's Almond Pesto & Mushroom Ragu Farfalle that make me want to throw that preference out the window. They also have a Braised Chicken and a Bison Chorizo Hash that sounds amazing but is currently sold out so I'll be keeping an eye on that restock.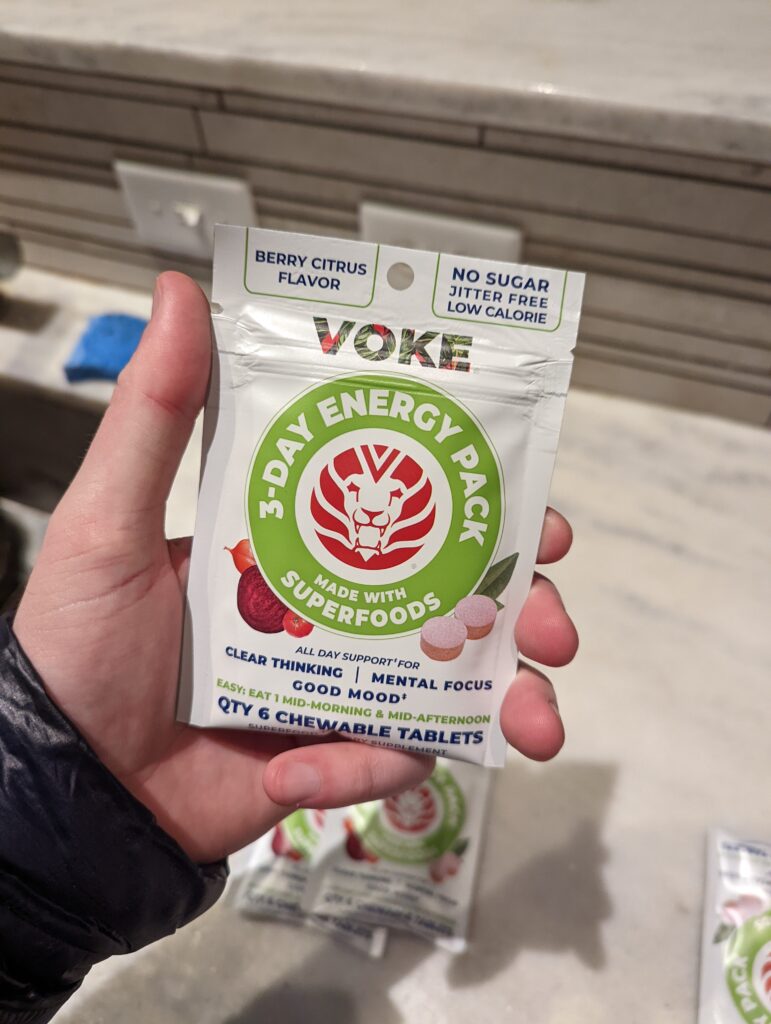 I love my caffeine. It's a must-have for me on most days and being out on the trails won't stop me from getting my fix.
Pour-over coffee or french press coffee is a great way to get it out there, but I really like carrying Voke Energy Chewables. They're a quick and convenient way to get caffeine while out on the trail.
Each packet has 6 chewables with 70mg of caffeine per chewable. I like the taste, they have a Flintstone Kids-style vibe to it, so it brings back very fond memories.
If said favorite hiker person has a dog and takes them with them often, then this little kit may prove useful.
It has poop bags, wet wipes, paper water bowls, a collar light as well as a tick removal tool with a magnifier
Give the gift of knowledge! Outside Magazine is a great source for discovering new gear, learning tips related to your favorite outdoor adventures, or just being entertained by great pictures.
Some articles are available via their website for free. But others are premium posts that can be unlocked via digital subscription. These are often the articles I find myself constantly going to. Funny how they know which articles to put behind a paywall.
Outside does also offer up a classic, physical magazine subscription. After reading through them the first time, I still keep them around for motivation or pick-me-ups when I haven't been able to get out on the trails much. Or my landscape photography has been slacking a little bit.
Give the gift of a great scent. This candle makes you feel as if you are "Surrounded by tall pines with moss underfoot. Hints of sandalwood, jasmine, and fresh waterfalls in the distance"
Doesn't that sound lovely!?!? Check it out on their website.