Winter running might not be as fun or pleasant as running in warmer weather but that doesn't mean it can't be enjoyable. By layering up, being a bit more cautious, and following a few more guidelines you can take a lot of the annoyance out of winter running. Here are some winter running tips to help you make the most of your winter runs.
What Gear Is Best While Running In The Winter?
Being able to choose the right gear to run in the cold is an absolute necessity. While choosing your running gear for cold runs, you should quickly become familiar with the term layering. If you are not already familiar with layering, it is the best way to fight the cold not just while running, but also with any physical activity.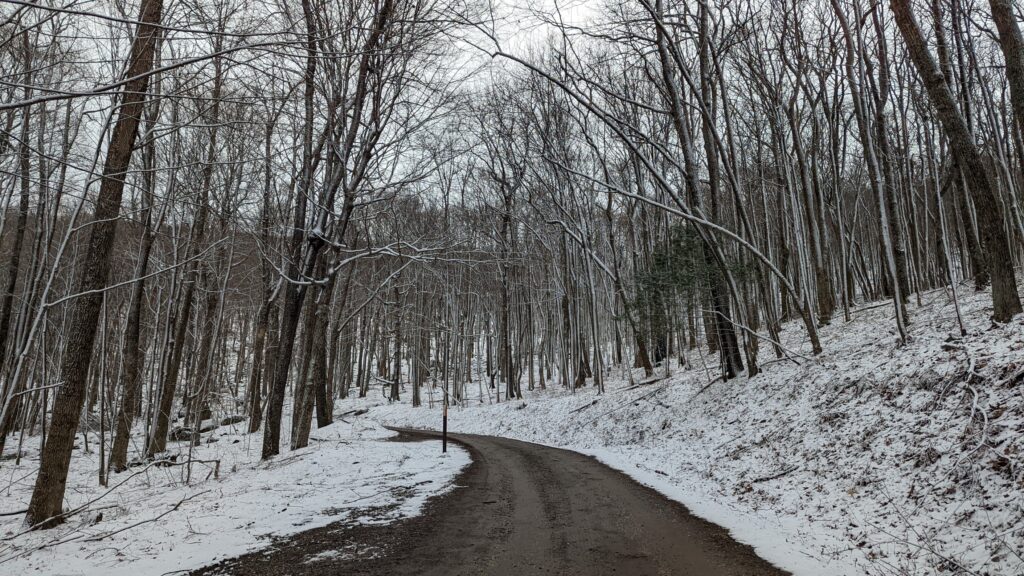 Dress In Layers Keep Your Upper Body Warm
Each layer serves a purpose and works with other layers to increase their effectiveness against the cold. By layering, you are creating a system that keeps you warm and helps prevent you from overheating.
For purpose of explanation, I will focus on a 3-layer system, which is ideal for really cold & windy/rainy conditions.
What Each Layer Consists of
Layer 1
The base layer serves as the starting point. Its primary function is to pull sweat/moisture away from the body, aka wicking, to ensure the skin stays dry.
Most standard base layers consist of synthetic fabrics: such as polyester, silk, and/or spandex. Synthetics do really well at wicking moisture away from the skin and can be inexpensive depending on the brand.
100% merino wool or wool and synthetic blends can also make for a great base layer. However, these are generally more expensive than just synthetic products.
Brands like Smartwool, Icebreaker, and Ibex have excellent active merino wool lines that are great when worn alone or with other layers.
Layer 2
The 2nd layer's primary responsibility is to keep heat trapped. When a 2nd layer is used to keep heat in, it typically consists of thicker polyester and/or wool. ¼ zip shirts are great for this layer as you can use the zipper to allow some heat to escape to increase breathability and comfort.
Layer 3
While the 3rd layer would be needed to keep the wind/rain/snow away from the other two layers, so they can trap heat and control the bodies' moisture.
Since the 3rd layer needs to keep weather conditions at bay, it should be able to repel rain and/or wind. Shells may not be 100% waterproof, especially during intense activities like running. But as long as they keep the bulk of the bad stuff out, all of the layers will work to keep your core body temperature where it needs to be.
I used to use an older Nike jacket that was windproof and water-resistant but now have upgraded to the Arc'teryx Incendo Hoody as my old one was breaking down.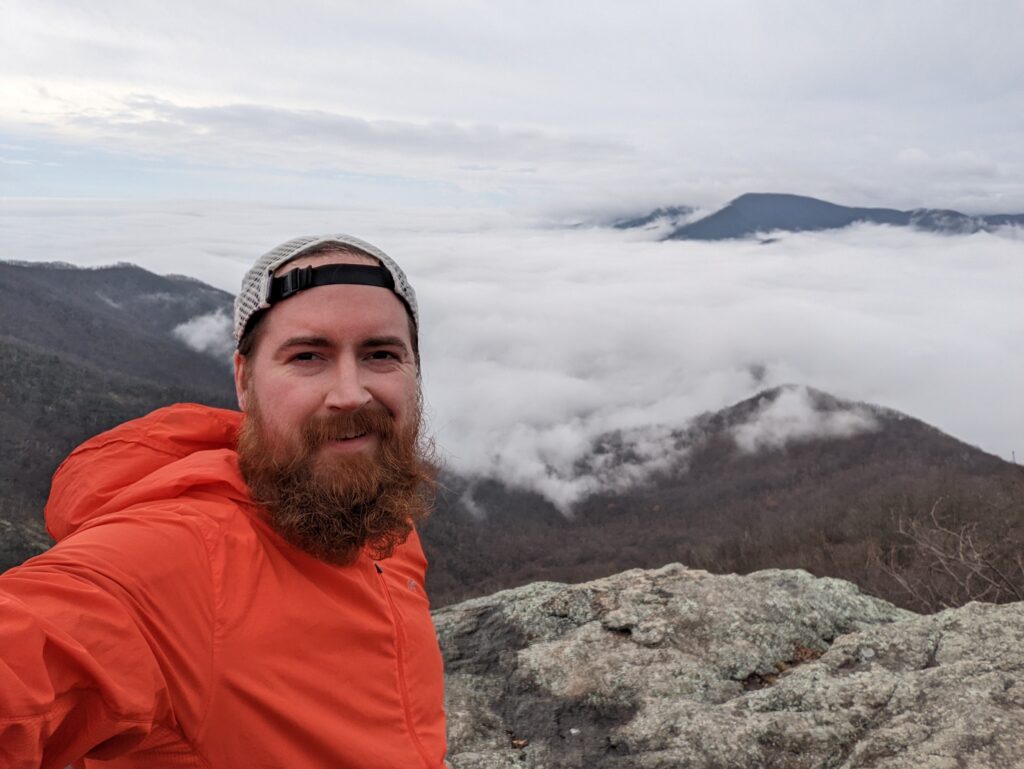 Bringing It All Together
Determining which system works best for you can take some practice. It is important to keep in mind that the level of physical activity and temperature determines which layering setup you should use.
Since I am in central Virginia I typically use a 2-layer system, with my outer layer depending on the weather and my base layer type depending on the temperature. I prefer to start out cold and be comfortable towards the middle/end of my run as opposed to starting warm with a 3rd layer and having to worry about ditching it later in the run.
40 degrees and below is typically when I grab my 2nd layer. If it is 40 degrees and dry, I grab my Asics Thermopolis ¼ shirt with a short sleeves polyester shirt underneath. I will consider wearing my Arc'teryx wind/rain-resistant jacket if it's really crappy out, but it may get too hot at those temperatures.
Around 30s I will typically switch my short sleeve base to a long sleeve and wear my ¼ midlayer if dry. If it is raining with temperatures around 30 degrees, I will wear my long sleeve merino shirt made by Smartwool and my Arc'teryx jacket. Since I cannot necessarily escape getting wet with a water-resistance jacket, I depend on my Smartwool shirt to trap heat while it's wet.
When the temperatures are below 20s I'll have all three layers. I'll grab my Smartwool, 1/4 zip, Arc'teryx jacket, and even my hat, and gloves.
This reminds me, make sure to have a few hats and gloves when doing a lot of winter running. I'll even keep a few extra in my car in case I forget them at my apt.
Your Lower Half
Pants & Tights
For the winter months, I recommend tights over shorts or tights over running underwear/compression shorts. This combo will help keep your legs warm as well as help prevent chafing in colder conditions.
If you do not like wearing tights, running pants like Patagonia's Terrebonne Joggers work well for this. They're just an active form-fitting running pant. Nice and simple.
Combo that with your favorite undergarment and you're good to go. Some underwear even has a built-in wind protection panel to help prevent unwelcomed breezes down there.
There are many different types of tights on the market that can fit any runner
Socks
Wool socks are a go-to favorite of mine. Specifically Smartwool Merino wool socks. These help keep your feet warm when running in crappy cold conditions. Even if you step in a puddle or two.
The big thing here is to avoid wearing cotton socks in the winter as they'll hold onto water and sweat allowing your feet to get colder because of it. Synthetic socks will at least help wick that moisture away, just like I mentioned in the layering part above.
Other Important Tips For Running In The Cold
Invest In A Running Vest (see what I did there)
Of course, you can carry water bottles or a hydration bladder, but having one also allows you to stash away your running layers if it gets warmer than expected.
Or ditch your hats and gloves. My gloves are the first to go on many cold runs.
I currently use the Ultimate Direction Ultra Vest 6.0 Hydration Vest. It's got a ton of bells and whistles, plus tons of storage for those extra winter layers.
Consider Running Traction Devices
Primarily used when running on the trails, these devices slid over your running shoes and use little metal spikes and/or coils to provide traction in snow or ice.
Yaktrax Run Traction Device is a popular version of this. They make them for hiking shoes as well.
Purchase A Headlamp For Winter Running
This is a huge winter running tip. Purchase a headlamp.
A headlamp will allow you to see the road or trail in front of you so you can safely leap over rocks, curbs, roots, or whatever other obstacles there might be. It'll also help you stay on the right path, aka not get lost.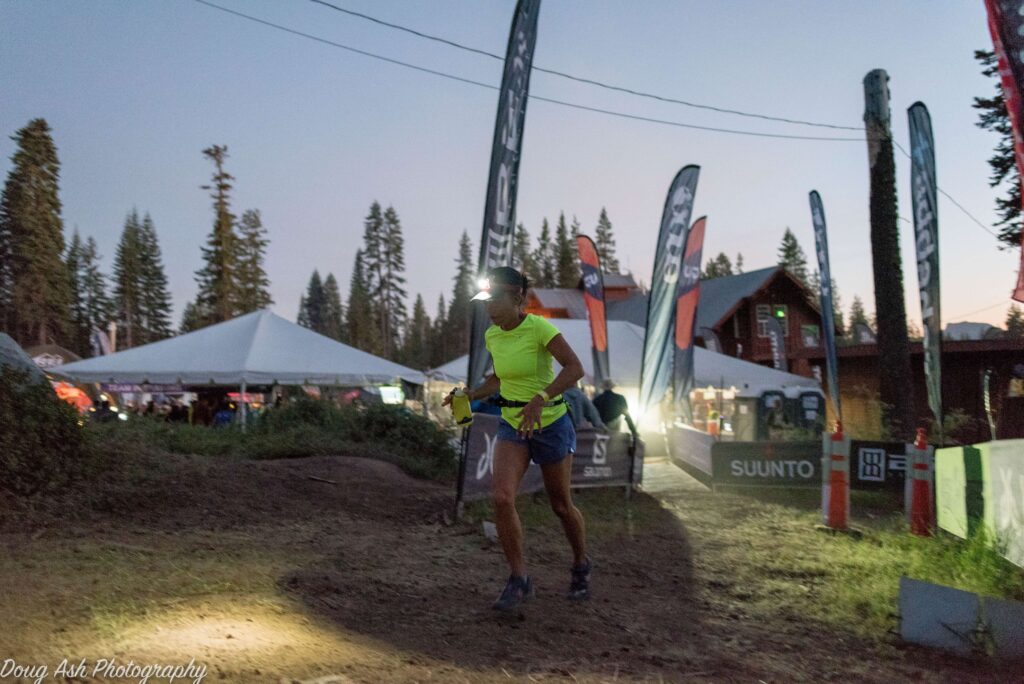 I use both the Black Diamond Spot 400 Headlamp and the Petzl ACTIK as my headlamps. Both are really good, it just depends on which one I grab when I'm heading out for the trails.
When trail running at night I sometimes like to use a second light source for a more pinpointed and directional light. I use a handlamp, the Nathan Zephyr Trail 200 model as my second light source. It fits comfortably in your hand with straps keeping it in place so you'd also have to have a tight grip on it.
Wear Reflective Gear
Whether on the trails or not, wear reflective gear. This will help you be seen running when it's dark out. Which, in the winter time is pretty much the norm before and after work.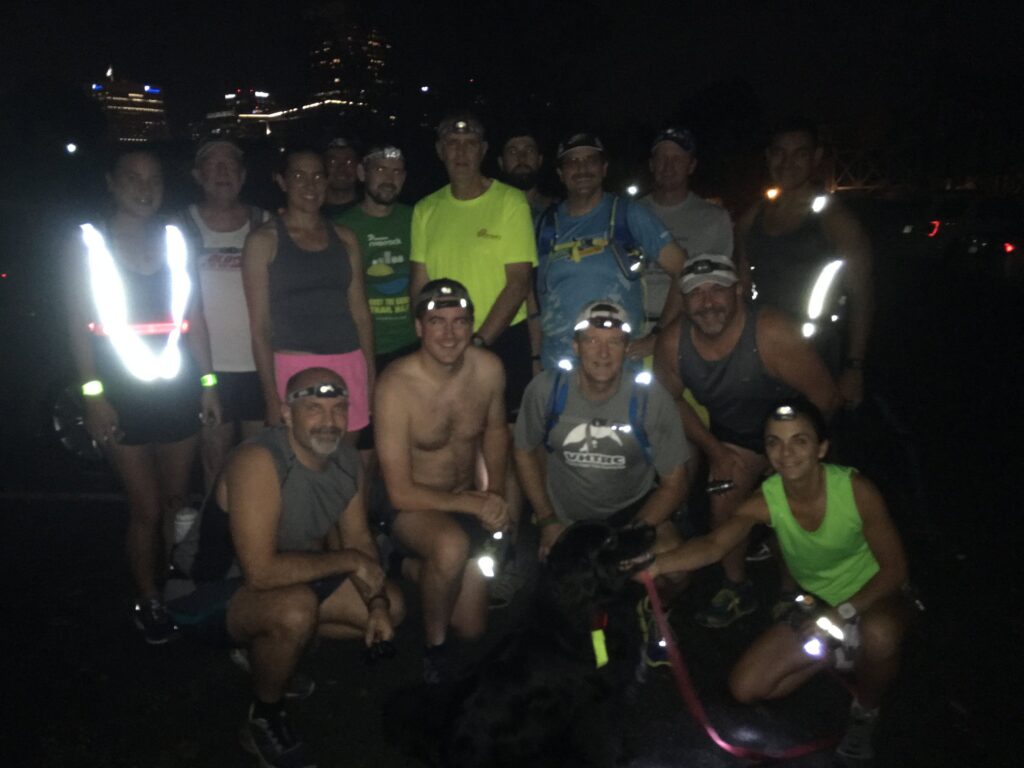 A lot of cold-weather running gear has at least one reflective piece on it. Could be the logo on the chest or cuff or maybe a specific design on the shoulder or sleeves.
The above-mentioned Yaktrax Running Traction Device even has a strip of reflective material on its strap.
If your clothing doesn't have it on there. You can purchase reflective vests, belts, straps, or even mini-flashing LEDs that can go just about anywhere. Runningwarehouse.com has a huge selection of these.